Accessories
Ropeflex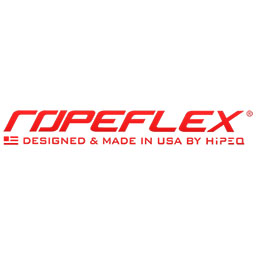 Utilizing advanced Computer Aided Design methods, sophisticated modeling techniques, and building prototypes in a continuous improvement cycle, the company is focused on addressing the needs of everyone. Inspired by the spirit of innovation and entrepreneurship, experience gained from a life-long commitment to personal fitness and health, the company continues to innovate and expand its technologies to help everyone attain the fitness level they aspire. In keeping with our Five Principles, each machine is inspected, tested, and approved before shipment. And because we strive to manufacture everything "in house" whatever we cannot make we usually source localy. We are proud of our products, but always listen to input. Comments and suggestions are welcome. We read and respond to all!
The benefits of climbing rope are no longer the exclusive province of elite athletes with the Oryx™. Now, safe and effective rope-pulling exercise is available to athletes, students, fitness enthusiasts, and even for injury-rehabilitation purposes. No need to worry about the risks and inconvenience of hanging rope from the ceiling. The seat offers added stability and safety, and it is removable for wheelchair-accessibility. Intelligent Resistance™ adjusts to the needs of users of all fitness levels.

HiPEQ is breaking new ground, with the ORYX II outdoor rope exercise machine! ORYX II is a unique, industry-leading outdoor equipment that brings the benefits of functional exercise to any environment, with the safety and reliability you've come to expect from HiPEQ. The waterproof, sturdy frame allows for use in military training camps, and open-air instruction & exercise facilities. With ORYX II, you won't need to compromise safety or performance. Is your team looking for the extra edge? Imagine the possibilities of integrating ORYX II into your outdoor conditioning routines. Looking for an alternative to the same old grind? ORYX II is a challenging, yet refreshing substitute for conventional equipment.